News Releases
Columbus Business First Article June 23, 2016
Details
Central Ohio nursing home chain grows to 7 through acquisition, new build
A Central Ohio owner-operator of five nursing homes is growing by 40 percent in less than a year: MacIntosh Management Company LLC acquired a nursing home June 1 and is building new in Canal Winchester.
President Curt Anderson said the 32-year-old for-profit company is able to expand amid fluctuating reimbursement rates from government insurers because it can get economies of scale from operating many properties, like the larger chains, while occupying a customer service niche closer to nonprofit retirement communities that typically maintain higher ratios of staff to residents.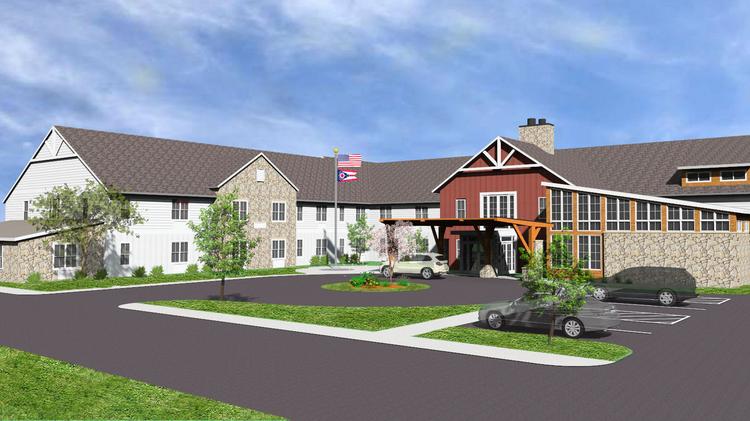 Construction is expected to start by late summer on a $15 million facility with 75 skilled nursing beds and 35 assisted living apartments, on 7.5 acres in a largely residential neighborhood on East Gender Road, a few blocks south of Groveport Road. The 87,000-square-foot complex expected to open in mid-2017 will create about 110 jobs.
MacIntosh commissioned a market study and guessed the consultants would recommend suburbs to the north or northeast, Anderson said, but the top choice was Canal Winchester.
"That's one of the last communities around (Interstate) 270 that has the land and ability to grow," he said.
MacIntosh also acquired the 100-bed Columbus West Park Nursing and Rehabilitation Center in the city's Westgate neighborhood when past owner Tom Stewart retired. It purchased the real estate for $3.4 million, but there was an additional undisclosed amount for the business assets. MacIntosh took on the center's 115 employees and renamed it West Park Rehabilitation Center, Skilled Nursing and Memory Care.
"We'd been strategically thinking about expanding," Anderson said, when a broker approached about the center's imminent availability.
"We weren't out actively knocking on doors," he said.
MacIntosh used a bank loan for the acquisition and is financing the construction with Columbus investment banking firm Lancaster Pollard.
The Canal Winchester project was made possible by shifting 75 state bed licenses from the company's Whetstone Rehabilitation Center across the street from OhioHealth Riverside Methodist Hospital. That facility was licensed for 200 beds in semiprivate rooms, but is converting most of its rooms to private and had excess licenses. Its other locations are in Hilliard, Grove City, New Albany and Circleville. MacIntosh also runs a home health service.
Carrie Ghose covers health care, startups and technology for Columbus Business First.
Mill Run Rehabilitation Center, Skilled Nursing & Assisted Living Newsletters
Details
Heidi Suriano, Rehab Guest MRCC
Details
"When I learned I was going to need surgery, I began to do my homework. I had a list of 7 rehab centers to choose from. After stopping at Mill Run, I knew my decision was made. During my rehab stay the Mill Run staff was attentive, the food choices were great, and my room and lobby areas were always clean. The therapy staff was fantastic and I was so impressed that they used their own therapy staff and not an outside company. I had 18 visitors during my stay and everyone stated that Mill Run was not
your typical nursing home. I am happy to be home, but have told my senior apartment complex about my stay and am holding a seminar for my friends to learn about Mill Run. I even asked for brochures to take home!"
-Heidi Suriano, Rehab Guest
New Mac Moment
Details
"When our doctor first told us my wife, Irene, would need rehab, we picked Mill Run Rehabilitation Center, Skilled Nursing & Assisted Living because it was right by our home. I visited every day. The staff was wonderful in assisting her as she recovered. A year later, I found myself in need of rehab and I knew exaclty where I wanted to go, Mill Run."
Read more about why my family chooses Mill Run!
-Duncan Kirk, Rehab Patient